Company Profile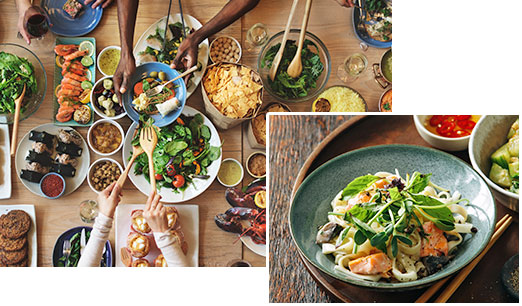 Singapore's Trusted Food Manufacturing Company
The Thai Sing story began 50 years ago with a door-to-door soy sauce merchant,the business eventually grew into selling condiments and other sauces.
Today, Thai Sing is run by the second and third generation owners, and we've grown from strength to strength into a food manufacturer and culinary services provider. Locally, our products are found in supermarkets across the island and online via Redmart. Our brand has established a strong presence in the region and our products are exported throughout the globe, reaching the shores of China, Germany, United Kingdom, Australia and South East Asia.
Here at Thai Sing, we've stuck with the same principles that our founder started the business with 50 years ago – quality, trust and service excellence. We firmly believe in being trustworthy and we are fully committed to service excellence. As such, we not only provide end-to-end solutions, but we've accommodated to also provide ad hoc solutions from shredding, chopping, pasteurising, packing and labelling to meet all your culinary needs.
We're proud to provide authentic flavours, unparalleled service and unwavering dedication in every step of the way.
For better taste, better convenience and better choice, choose Thai Sing.